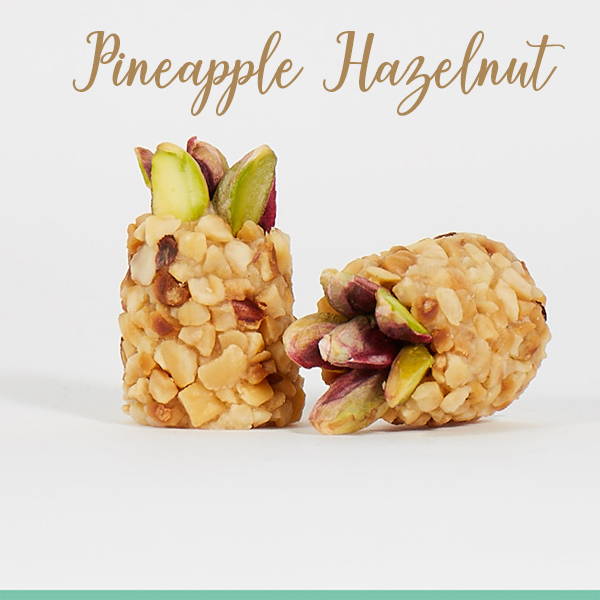 Pineapple-shaped mixture of chopped almond, hazelnut and pistachio topped with hand-placed pistachios.
Hazelnut paste with a touch of crunchy white chocolate delicately decorated with artisan sugar lace.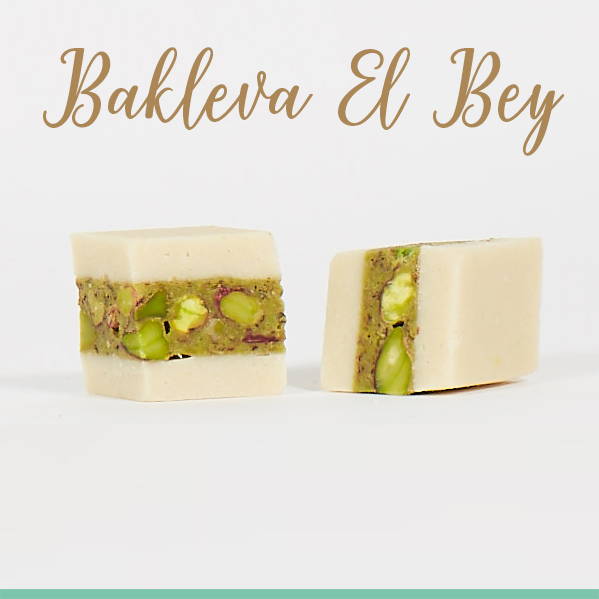 Authentic sweet mixture of crunched Pistachio and almond enclosed in almond paste layers.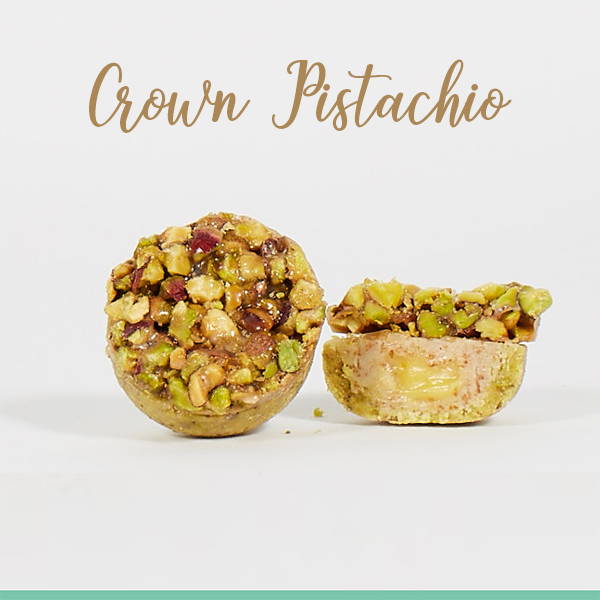 Handmade pistachio and berry paste crown with a touch of crunchy white chocolate and decorated with pistachio.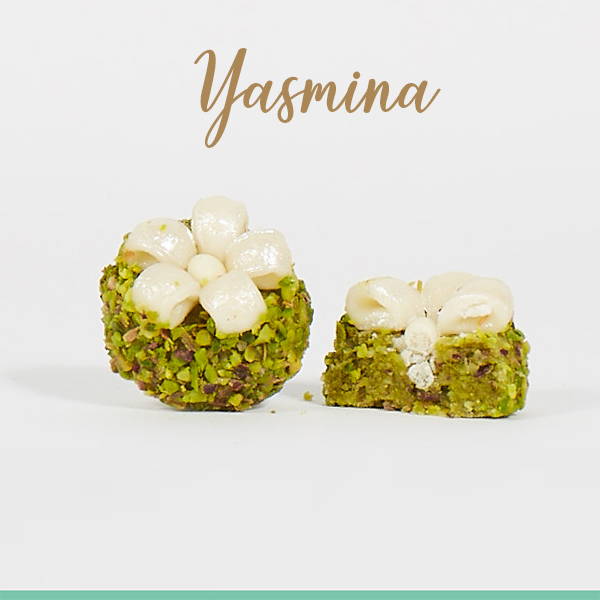 Handmade Jasmine flower shaped mixture of almond and pistachio.
Keep the original packaging in a cool (58°f-65°f) dry place and serve within a week.
Carefully plastic wrap the box and refrigerate to extends the awesomeness of our treats to 4 weeks. Take out 1 hour before serving.
Excellent
The sweet were so delicious, just loving it, keep up the awesomeness!!!
Such a beautiful treat for the sight and taste
Thanks for your efforts in creating beautiful treats! They taste as good as they look. You clear use the best ingredients. It feels great, not so much of the sweetness but just the delicate taste of authentic nuts. I buy them for gifts and important occasions!! Thanks a lot! My go to place now!!
Simply the best sweets for sweet lovers